Marketing is a powerful way to reach consumers and increase brand awareness. There are lots of marketing campaign waiting to be utilized but finding the right ones can be difficult.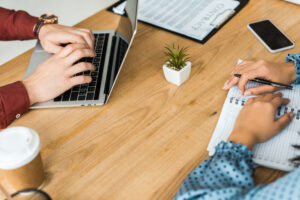 At Abundant Marketing we understand that not all companies thrive off of the same marketing strategies. We want to make it easy and simple for companies to get their name out there and build up their brand by using an array of marketing strategies.

3 powerful marketing strategies to take advantage of in 2021 are: 
Making things personal:

When going into a marketing campaign make sure that there is a very clear and definitive understanding of who the demographic is. The more narrow and specific the better. Consumers want content that seems like it was made specifically for them. The more research and knowledge on a demographic, the more specific the marketing content can be. Having things feel personal can increase sales and brand loyalty because the customer feels as if you know and understand them. 
Don't forget about the past:

Take advantage of old content that has been created and update it. Google doesn't push old content as much as it does new content. So updating old blogs and articles can get content that has already been created pushed out to more viewers. Minimal work with a high reward. 
Try making some videos:

Having a diverse spread of content can be very beneficial when marketing. Making videos allows consumers to watch and get a deeper understanding of the company/product. Not only do videos provide a different viewing experience they can easily be shared across platforms like facebook and youtube allowing for a wider audience to be reached.  
There are so many marketing strategies that can be used. It is all about picking the ones that line up the best with the company's needs. If help is needed, book a Free Strategy Session today.