There are so many social media platforms and it seems like a new one pops up every day. This leaves so many small business owners fed up with the idea of using social media in their business. Where do you even start? As the owner of a local social media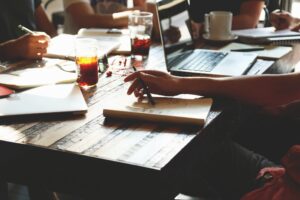 marketing company, I hear these questions every day. Our goal is to make social media easier and simpler to understand. The biggest decision when it comes to social media is using the one that reaches your target audience. 
5 social media platforms that we suggest small business owners consider based on their target audience is:
Facebook:

Facebook is a great platform because it is the most heavily used. However, the best response rates come from stay-at-home moms, grandparents, and people going through life change.  

Instagram:

Instagram is a younger platform, but this has been shifting over the last year. If the target customer is female between the ages 18 to 35, then Instagram is a great choice!  

LinkedIn:

LinkedIn is not as robust as the other social media platforms, but can be great for businesses. If the goal is to reach professionals, business owners, or job seekers, LinkedIn is best.  

Twitter:

Twitter has become heavily promotional in the past two years and thus, less productive for businesses. However, large organizations using Twitter, such as Wake County Public Schools, have improved this issue.  

Google+:

Google+ is a fantastic tool, but it is the least used social media platform. The advantage of Google+ is to communicate with search engines rather than have individuals see the posts.  
There are a lot more nuances that go into setting up a social media marketing plan than just the demographics. For example, what if you want to market to new moms who are between the ages of 25 and 35? Then, both Instagram and Facebook are great places to be! If you are struggling with this decision, contact the Abundant Marketing team today and we would love to help guide you in that decision. Claim your free strategy session here! We cannot wait to meet you and get to know you and your business.