The marketing landscape has evolved over recent years. Along with people's needs for legal services and solutions to their business affairs. When it comes to legal marketing, attorneys and law firms can't rely on the same marketing strategies as other companies can. The reason for this comes down to the way legal professionals have to present themselves when marketing to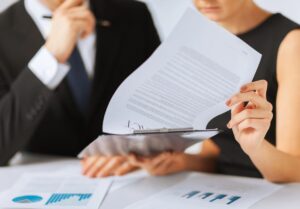 potential clients. At Abundant Marketing, we understand that every business is unique. That's why we develop personalized marketing plans based on businesses' specific challenges and help them implement those plans. We even allow business owners to create their own budget.
 

Here are the three reasons why legal marketing campaigns are unique.
They have to be more passive:

When a client needs a lawyer, they'll find one when the time is right. Aggressive legal marketing campaigns immediately turn off people, especially those who weren't looking for legal services in the first place. Attorneys need to allow the clients to approach them. Rather than an aggressive strategy, use a more passive marketing campaign with an emphasis on SEO.

They can't make guarantees:

Legal professionals should proceed with caution and avoid making guarantees and promises in their marketing campaigns. If any guarantee isn't met once services are rendered, negative word-of-mouth, poor customer reviews, or even a lawsuit may occur as a result. To ensure peace of mind, include a disclaimer when promoting legal services and sharing content on social media.

They have to earn the customer's trust:

If an attorney sounds sketchy or untrustworthy, customers will become uncomfortable and avoid reaching out to request services. By paying close attention to tone and word choice, legal professionals can earn people's trust from the start.
Legal marketing campaigns have their unique challenges. With the right strategies and the client's needs in mind, those challenges can easily be overcome. Contact us at Abundant Marketing today for a free consultation so we can determine the best possible marketing strategy for you!