Social media is a powerful tool and has become the forefront of marketing. Not only is it simple to use, but if done correctly it can reach a wide range of people, bringing in more and more business than before. One of the most important things is picking the correct social media outlets. With many different options all wielding different results, picking the best fit for your company is essential. At Abundant Marketing we understand that the realm of social media can be confusing and at times overwhelming, and are here to help.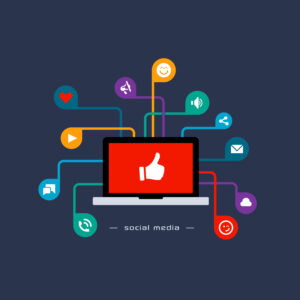 What Each Type Of Social Media is Best Used For: 
Facebook:

When in doubt go with facebook. Facebook is a platform that is perfect for essentially every business. With over a billion people using the platform, your target market is bound to be on there. Facebook makes it easy for companies to create a business page, make content, and boost that content out. Once your content is created it can be shared and broadcasted allowing a wide range of people to see it.  
LinkedIn:

LinkedIn is social media but for businesses. It's sole purpose is to promote, share work and highlight business practices. This is also a great social media platform for networking, as well as trying to recruit new highers. Having a LinkedIn business page is a great way to showcase your business to other businesses and professionals. 
Instagram:

Instagram is like the younger sister to facebook. You can make content and boost it out to your target market, but the majority of people using instagram are younger. If you have a younger market, instagram can be very beneficial. Instagram also has a shopping feature in the app allowing users to purchase from different stores all in one place. If you are selling a product it could be beneficial to open up an instagram shop as well.  
At Abundant Marketing we specialize in social media marketing. We want to see your business grow and can help you achieve that with our different marketing packages. Contact us today and claim a FREE strategy session!