Growing a brand and utilizing the right marketing tactics does not have to be expensive or difficult. There are lots of free tools and resources out there that can boost engagement and bring in business. It's all about finding the right ones and not giving up. At Abundant Marketing, we understand that not every company has a large marketing budget and want to help everyone get the exposure their company deserves.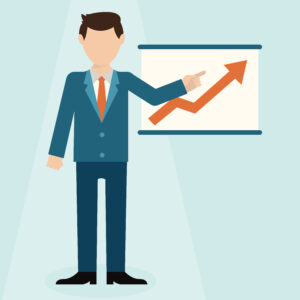 The best ways to grow your brand for free are: 
Take advantage of social media.

Almost everyone is on social media and creating a business account allows personal interaction with customers. This creates a connection and brand loyalty but social media can also be used for so much more. Promoting blog posts, upcoming sales, providing quick information, and showcasing all that the company has to offer has never been easier. Make sure to utilize all forms of social media (Facebook, Instagram, Twitter, Linkedin, etc.) to get the most out of it. 
Utilize SEO.

Search engine optimization (SEO) is all about how Google pushes out content. By utilizing local SEO even small businesses can be found on the first page of Google. In order to do this, using location keywords, having identical information across platforms, and posting frequently on Google My Business is important.  
Make a Google My Business account.

Creating a Google Business Profile is a quick, easy, and effective marketing tactic. Posting here allows companies to show up on Google Maps, getting more people to know about the company.  
Revamp old content.

Utilizing old content in a new way is a quick and easy marketing tactic. Have an old blog post that performed well? Take that content and put it into a short social media post. Reposting that old content can also be beneficial since Google tends to push newer information over older.   

 

Taking advantage and properly utilizing these marketing tools can make all the difference. If you still have questions, book a Free Strategy Session today.