COVID-19 has changed so many things for small businesses. One of the biggest changes is how they market and reach their clients. Campaigns that worked well in 2019 no longer yield the same marketing results.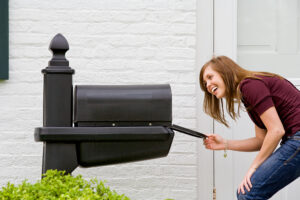 Our team at Abundant Marketing focuses on testing marketing campaigns in all environments before we release them and recommend them to our customers. As soon as the pandemic hit, we started testing.
3 marketing campaigns that are doing well in the COVID-19 pandemic are:
Personal Touch Marketing: This one sounds counterintuitive, right? But one way we accomplish personal touch marketing is by leaving a message on a mailbox that involves no contact. Due to the number of individuals that are working from home, this campaign has been incredible in 2020.
Direct Mail Campaigns: By the same logic, direct mail has been doing very well too. There is more competition with other businesses in the mailbox, but a high-quality, personalized mailer is providing a rather high response rate.
Social Media Ads: Social media is doing incredibly well because so many people use social media to get their news. Being in timelines while individuals are reading and gathering information is a great way to convert new customers.
Do you want to know specific statistics we are seeing in these marketing campaigns right now? We'd love to share them with you! Take a moment and contact us now for more information.