On average, if a small business sends 1,000 emails about their services, they will gain 1 client. This comes from a 24.8% open rate which leads to a 2% click through rate and a 20% close rate from those conversions. With the statistics being so small on emails, it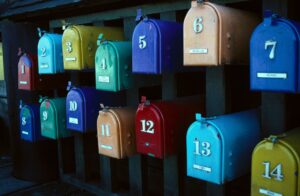 is important to maximize the results where it is possible. At Abundant Marketing, we help small businesses cultivate, execute and maintain an effective email marketing campaign.
5 effectives tips for creating an email marketing campaign that will drive results are: 
Have a Goal:

Businesses cannot have a successful email marketing campaign without knowing the goal. Whether the goal is to welcome new customers, increase sales or boost engagement, having a goal in mind will be vital for an email marketing campaign. The goal will help craft the call-to-action the email campaign is centered around. 

Know the Audience:

Knowing the audience can help boost the response of an email campaign. Start gathering subscriber information and collect data from Google Analytics or even social media insights. 

Pick a Great Subject Line:

One of the only ways to boost the open rate of an email campaign is with a great subject line.. A creative and catchy subject line will most likely get customers to open and click emails.

Choose Timing:

Don't plan to send out an email when individuals are not online. A great example of a bad time to send is weekends.

Keep it Simple:

It doesn't have to be a flashy email with tons of pictures. It can be simple, without much text, and a clear call-to-action in order to boost the click through rate. 
Successful email marketing campaigns go hand in hand with a successful marketing strategy. If your small business needs help with an email marketing campaign, contact us at Abundant Marketing today! Check out setting up a free strategy session here.
CHECK OUT OUR EVENT!
We had so much fun at our networking event earlier this month, we just couldn't wait to see you again! As we continue to move back into in person networking, we want to reconnect with some of our local business owners! Come out and join us on July 29th at Revival Furniture! Get excited, The Walking Crab food truck will be joining us for the day! Summer is the time of year that most business owners take off and don't focus on business. So, we want to help facilitate business growth during the summertime with our blowout networking events. Come out and enjoy a safe (socially distanced) networking event, great businesses and great food! We are excited to continue connecting with other business owners in our area! Grab your spot here, we can't wait to see you there!
And a huge thank you to Revival Furniture of Cary for allowing us to gather together again and The Walking Crab for coming to hang out with us, don't forget your mask!
CHECK OUT OUR CONTEST!!
Get excited! Abundant Marketing is giving away a free lead magnet! This magnet is added to your website and optimized for your industry and your website traffic. It includes a coaching session on how to use this marketing tool. We are excited to include a coaching session on how to use this marketing tool. Enter our free giveaway here! We are going to pick one business by August 1st, 2020 so get entered today! We are so excited to get to know you and your business!